We are working in this business to have a residual income and
to get independent from our usual 6-days-a-week-8-hours-per-day-job.
We can decide for ourselves how far we can go. This is the meaning
of an entrepreneur and we work every day, keep our eyes open in order
to have some improvements.
There is a so called 'warm market' we can use to invite people we know,
friends, relatives and co-workers. Invite those people which are going to meet
in the future. These people are your prospects. They have either a full-time or
a part-time-job. They want more in life and are willing to work hard.
They do something about it and we know they don't want to be working
two jobs for the rest of their lives.
Persistence?
Remember, we may be only one good person away from success. Don't quit
too soon and then regret all those bonus checks you could have earned.
Prospects?
Think of prospecting this way. You, (~FIRSTNAME~) and I can't be the only people in
the universe that want more time and money in our lives. Others want the same
things in their lives.
Taking our business seriously.
I don't know what you have learned in the past and what skills you have. Most network marketers
insist on taking the skills from their previous profession and attempting to use those skills to build
their network marketing business.
In the beginning we do not know much. We soon get aware that it needs different skills and
we can learn and train those skills on our SFI homepage, in the Forum, in ASK SC. We can
apply what we have learnt and teach our prospects the same.
Tell your prospects to take their business seriously. Stop faking it, it is not a game or a lottery and
they are not wasting their time. Let them learn the basic skills of our business.
This is the only way for getting forward.
I wish all the best for you and for your prospects.
Best wishes
Friedrich Fritz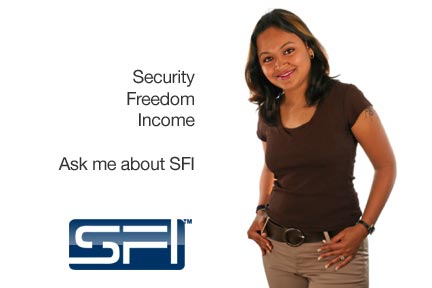 Postcard