Hello Entrepreneurs,
welcome to my blog – all new and long-year PSAs and CSAs. We are all in the same boat and
we all want the same thing: a thrieving business, profitable enough to serve us as a second or even a first income.
This business has no magic. We have to make plans and then we have to find ways to fulfill them.
How did you end September?
For me the last month was not so bad. Even when I was on my one-week-vacation, my business was always safe and running. I give you some glimpse of my success for September.
There are 37 new PSAs who could be added to my team. From these people only 8 became active in the beginning – but became inactive after the first day. Ask me why? I do not know – maybe they are watching me in the background.
Wihin the same month I also have received 35 CSAs and from these group nobody is active now.
In September I have made sales for $47.20 to PRMs and PSAs and CSAs has bought TripleClicks items and have also participated in Pricebender's Auctions and in the Eager Zebra Games.
I recommend to plan Christmas Season now
If we view the calender we see that there are only 84 days left until Christmas. We should be well prepared to offer beautiful Christmas gifts through TripleClicks collections. It is very easy to create a new collection that deals with Christmas. Go to your TripleClicks Store, chose a new collection and
add some products of your choice to it. Then you can create a banner. These html code can be pasted into your blog and/or on social media (I know Facebook is a bit problematic, but you can explain your offer on your blog and then link your blog to Facebook).
Help your downline
Each of us is equipped with enough talent to communicate with others in a way that helps. We can
all create that nice business.
The way I'll help you, my dear Reader,  just you help your people in your downline. If you are not yet
a member of my team – you can be a member instantly by apply to the form.
I always keep those 'doors of communication' open – I am here to anser all your questions within a given
Join me, Friedrich Fritz, and I'll personally help you build a second income with top rated SFI—now in its 18th year! Click here to join my team and get started FREE today!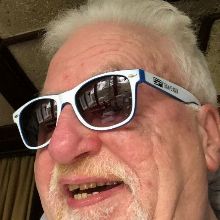 amount of time.
Best regards
Friedrich Fritz