Hello Entrepreneurs,
welcome to my blog. This is part of my newsletter from today – for my downline at
SFI. If you are curious about it, you are invited to join.
Join me, Friedrich Fritz, and I'll personally help you build a second income with top rated SFI—now in its 18th year! Click here to join my team and get started FREE today!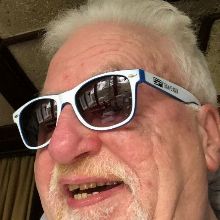 This business is so excited – because it has a chance for everyone of us. SFI is a powerful company with a high-valued reputation in the World Wide Web. The company knows that there are so many people in the world has the potential to tap into this type of online marketing business, with just a Computer and a high-speed internet connection.
This business has no magic. We have to make plans and then we have to find ways to fulfill them.
Plan your day
The time you spent on your Computer for doing some business is limited. We don't spent too long there, because our life is full of other things we like to do. But when we see that we can learn all the essentials from SFI's knowledge, we are full of excitement when we start it.
Relax – login to your SFI homepage and start with the SFI News, we read them and then we switch to the Forum. Here we have a place for worldwide communication. There are many people who share our problems and who share a solution with us. Now we are much more excited then before.
After going through the FORUM we continue with our To-Do-LIst. Here we can also learn every day new tips and suggestions – and we earn VersaPoints.
Promotion is the key
After we have completed the WIN IT! Tap we are so excited that we want to share our impressions with everyone we know and with social Media. We use the Tools for Marketing and we use Marketing Aids.
We have our own blog and as we feel the excitement all readers and viewers of our ads will get curious, too. Some more, some less and the one or other will join. Either as our PSA or as our PRM.
Earning Optimization Report
Did you view this new Report already? It was mentioned in SFI news last week and SFI was also excited to bring it into action. Read about it here: https://news.sfimg.com/2016/10/04/new-earnings-optimization-report/ and view your personal report from time to time. It will even make you more excited. Just keep moving on and know your potential.
Best regards
Friedrich Fritz