Hello Reader,
well – I am a convinced that Online Marketing is the real thing. I work with SFI!
This business is so excited – because it has a chance for everyone of us. SFI is a powerful company with a high-valued reputation in the World Wide Web. The company knows that there are so many people in the world has the potential to tap into this type of online marketing business, with just a Computer and a high-speed internet connection.
This business connects us with other people around the globe. We all have the same chances either to do whatever we did or to have some changes with a very high prosperity. That is true and you can view many private persons who earn thousands of dollars each month. View Leaders tab.
Your investment: some time, some money
Every business needs investments. You invest some time and occasionally some money. Reading the news, the Forum and learning the Launchpad will consume your time and for getting prospects you need time (in cases where you promote offline) and also money (in cases where you use the internet for advertising campaigns and/or buying traffic).
ROI – Return of investment
After a couple of time and investment you will have results. You begin to recruit people and you begin to sponsor people. The people trust you and they will work very close and they see that they will also get results. This goes on and on. This is your ROI . In the beginning of your efforts this ROI will be very small, but it will improve as your campaigns will improve, too. During the months and years your traffic will become faster and faster and your results will be higher and higher. That is a matter of an unwritten law but this is happening – if you are ready and willingly enough. Be strong and keep that indurcance in your daily habit.
It is worth investing both time and money.
Free your mind from negatives
People are always thinking and measuring about the things they see and about the dicisions they make. Sometimes thoughts and decisions are blocking our mind and we can hardly find the right solution. It is quite normal. In this case it is good to find some meditation. No matter, if you like Yoga do it and if you like sports, do it. These both will help you to find the right key. Believe me.
We are in a spiritual perpetual motion machine
Join me, Friedrich Fritz, and I'll personally help you build a second income with top rated SFI—now in its 18th year! Click here to join my team and get started FREE today!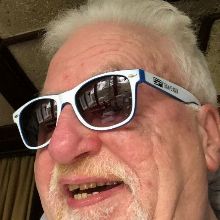 Yes – we are living in this motion machine and we are the one who keep this machine running. It is stressfree and it has some kind of automatic. Our residual income is close.
Best regards
Friedrich Fritz