Dear Entrepreneur,
welcome to read my newsletter. This is my first one to my team of this year and I want to welcome all the new PSAs and CSAs who have joined my group. For me it is now my fifth year in SFI.
Please urgently login every day and read the SFI news and visit the Forum. If you have something to ask or if you have suggestions, you can write in in the Forum. Everbody is welcomed there. You will see how people are offering their help.
Some say or think that SFI may be too complicated. But this is in no way the case. It needs some time until you fully understand all the things you need to know.
Have a Standing Order
The easiest way to receive easily those 1500 VersaPoints (for qualification as Executive Affiliate) would be to have your Standing Order. You can choose this service through your TripleClicks store. Make your purchase of the recommended 125 Tcredits and you receive 1500 Vps automatically.
Don't stop when you reach EA rank. This business is designed to develope Team Leaders. It is a people-to-people business. Recruit people in your surroundings who follow you on the way of success.
Best wishes for you and take anything easy. Have your mind positive and you are invited to join my group by following the link below.
Join me, Friedrich Fritz, and I'll personally help you build a second income with top rated SFI—now in its 19th year! Click here to join my team and get started FREE today!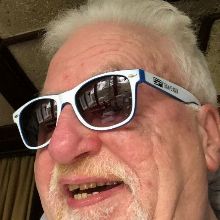 Regards
Friedrich Fritz