Dear Entrepreneurs,
it is a brand new week in a new month and I hope you are all well.
As announced by SFI Opti-Build has started. The big 'O' is there. And today I have agreed
to dedicate 100 % of my PSAs to this program. I want that all of my first generation in my downline will become Diamond Team Leaders.
Believe in the system
The work is normal – I do my daily actions, do my promotion and I have certain advertising camapigns running. I prefer online advertising – I use the Gateways plus key codes – this makes it very easy for me to check the results of my promotions in the hit tracking tool.
I have opened a new incentive on my Leadership Page. You can particiapte now and work on your business, it is not only a job – it is your access to success. Build your own strong team and then you will soon see the high potential of this fantastic system.
If you think this business is appealingly to you, just follow the link below.
Join me, Friedrich Fritz, and I'll personally help you build a second income with top rated SFI—now in its 19th year! Click here to join my team and get started FREE today!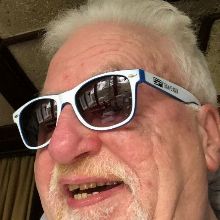 Best regards
Friedrich Fritz